GAN, the igaming software firm, has announced it has appointed specialist litigation firm Irwin IP LLP in Chicago as it aims for commercial settlements for infringements over patented US technology.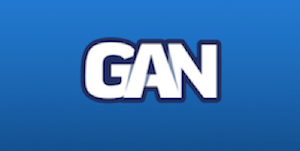 The company is implementing an enforcement programme targeting operators in online gambling markets in New Jersey, Nevada, Delaware and Pennsylvania. GAN's US-patented technology concerns the linking of land-based casino rewards cards with online gambling accounts. The patent was reissued in 2017 following an unsuccessful legal challenge.
GAN stated: "Following the completion of the £7.5m Equity Placing in June 2018 and the appointment of Irwin IP LLP, the company will now proceed to assert its rights over US-patented intellectual property and seek commercial settlements for prior and continuing infringements by regulated Internet gambling operators and/or relevant technology vendors, who have been substantially and progressively placed on notice of the company's US intellectual property rights.
"A further update will be provided at GAN's H1 2018 interim results on September 28, 2018."