The latest data from the UK Gambling Commission shows a decrease in activity across all sectors of the industry in Great Britain.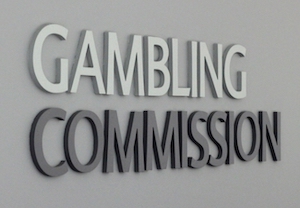 Online total gross gambling yield in Q2 of the current financial year – July to September - was £1.2bn, a decrease of four per cent from Q1 between April and June.
Furthermore, the overall number of total bets and/or spins decreased one per cent between Q1 and Q2 and the average monthly active accounts decreased nine per cent.
As for the slots sub-sector, GGY decreased three per cent to £548m between Q1 and Q2, the UKGC added in its latest statistical report. And the number of spins decreased two per cent to 18.5bn, while the average monthly active accounts decreased four per cent to 3.4m per month.
Amid the decline online, though, the number of online slots sessions lasting longer than an hour remained stable at 8.4m across the months in question. The average session lasted 17 minutes, with approximately seven per cent of all sessions lasting more than an hour.
The UKGC's data also covered land-based licensed betting operators, where GGY decreased eight per cent to £540m between Q1 and Q2, while the number of total bets and spins decreased five per cent to 3.2bn.
UKGC said the data reflects how "gambling behaviour is reacting to current environmental factors" in Great Britain, including the cost of living crisis and inflation.
The regulator added: "We continue to expect extra vigilance from operators as consumers are impacted in different ways by the current economic environment. Many people will feel vulnerable as they face further uncertainty about their personal or financial circumstances."
The UK government is set to publish a long-awaited white paper on gambling reform in the UK, which prime minister Rishi Sunak has reportedly made one of his top priorities.