As the US state of Michigan began to debate the merits of regulating real-money igaming, the state's former attorney general Mike Cox testified in support of the move, reports The Detroit News.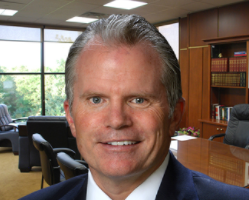 Speaking during a house panel's first hearing, Cox said online gaming could significantly boost tax revenue in Michigan.
He and other supporters said a move to regulate igaming would not hurt the state's 26 existing casinos or make it easier for problem gamblers to gamble.
The former Republican attorney general said the bills tabled are a "streamlined version" of a similar plan that the senate has not yet voted on.
Citing the success New Jersey has seen with igaming, Cox said regulating real-money igaming in Michigan "will lead to increased revenue at the same time protecting consumers" and others.
Opponents of the move say it would hit the existing land-based casino business in Michigan.
Source: The Detroit News