The two leading US-based daily fantasy sports operators, FanDuel and DraftKings, announced overnight that they would no longer be pursuing their planned merger.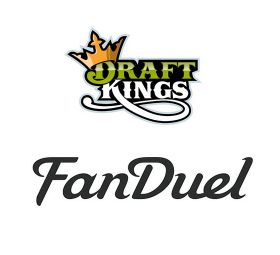 The news comes less than a month after the companies' respective chief executives, Nigel Eccles and Jason Robins, had declared their intention to pursue the merger in the face of strong opposition from the US Federal Trade Commission, which said it would attempt to block the move.
In a statement published on the FanDuel website Eccles said: "FanDuel decided to merge with DraftKings last November because we believed that this deal would have increased investment in growth and product development thereby benefiting consumers and the greater sports entertainment industry.
"While our opinion has not changed, we have determined that it is in the best interest of our shareholders, customers, employees and partners to terminate the merger agreement and move forward as an independent company."
In a simultaneous release, DraftKings' Robins said: "Over the past few years, DraftKings has become the world's leading fantasy sports company.
"We have a growing customer base of nearly eight million, our revenue is growing over 30 per cent year-over-year, and we are only just beginning to take our product overseas to the billions of international sports fans we have yet to even reach.
"Consequently, we believe it is in the best interests of our customers, employees, and investors to terminate our agreement to merge with FanDuel and move forward as a separate company.
"This will allow us to singularly focus on our mission of providing the most innovative and engaging interactive sports experience imaginable, forever changing the way fans connect with teams and athletes worldwide."
In a separate post in the DraftKings site, the company said: "Today we executed a termination agreement with FanDuel and will withdraw litigation from the Federal Trade Commission. This formally marks the end of our attempt to merge with FanDuel."