Online cash payment provider Ukash has received its fourth consecutive Queen's Award for Enterprise.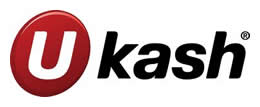 David Hunter, chief executive of Ukash, said: "We don't manufacture anything – but we do make it possible for manufacturers, retailers and service providers to sell online to the global population of cash-preferring consumers.
"And our phenomenal growth reflects just how important such sectors of society can be to the global economy and how, hitherto, they have largely been ignored by the online payments industry.
"In this regard, Ukash is a genuine game changer," said Hunter.
The Queen's Award for Enterprise is one of the UK's most prestigious business accolades with winners announced each year on April 21, as part of the Queen's birthday honours list.