Betcade, the dedicated app store for real-money gaming on Android, has appointed Paul Barclay, formerly of WorldPay and Skrill, to lead the company's new London office.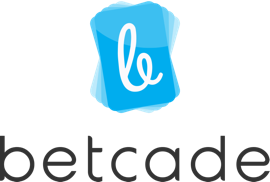 Barclay joins as general manager of Betcade Europe to lead payments and operations for the company in addition to heading up the new London base.
Barclay was global vice president at Skrill since 2013, having previously spent 15 years in the same role at WorldPay. He also spent by 14 years at Barclaycard and Barclays Bank.
Betcade CEO, David Chang, said: "The general manager in London is a cornerstone for this company's ambitions.
"I believe it's rare to find someone of Paul's knowledge and time spent in the industry that still thinks creatively about solutions and looks at issues from different perspectives.
"We welcome Paul's enthusiasm to the team which helps us as a start-up to define the right culture and tone for the company," said Chang.
Barclay added: "I wanted to join Betcade because they are delivering a solution driven by consumer demand."