Gaming technology specialist EveryMatrix has launched ReactCasino.com, a website that showcases the company's new front-end technology.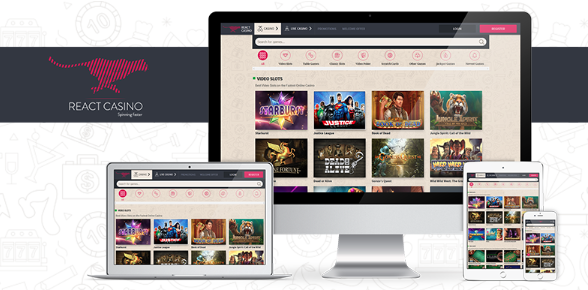 The site has responsive mobile-first approach and improved performance delivered via a completely modular and customisable gaming framework. With the new infrastructure, the website's loading times are greatly reduced and operators no longer need separate versions for mobile and desktop.
Ebbe Groes, EveryMatrix CEO, said: "The new gaming website's supporting architecture can be rather considered as a web application and less as a traditional site.
"We are talking about a seamless performance that directly affects the speed and quality of the overall gaming experience. In the end, players have faster access to games and that makes all the difference."
ReactCasino.com introduces players to an immersive gaming experience while preserving the necessary online security to protect from online threats and attacks.
"We are keen to bring to our clients the new front-end and we are sure our new features will respond to their technical and commercial requirements." added Groes.