EveryMatrix has stated it is "hopeful" that the UK Gambling Commission's suspension of its B2C licences will be lifted shortly.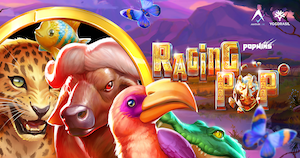 A compliance assessment conducted by the Commission raised concerns related to how the company manages the customer interactions, leading to a suspension of the company's B2C licences until it can demonstrate to the UKGC it has taken steps to be fully compliant with its social responsibility obligations.
EveryMatrix stated that it sees the review as an opportunity to further strengthen its compliance processes and procedures. "The company is taking the UKGC's concerns extremely seriously and has already taken swift and effective actions to address the Gambling Commission's concerns sufficiently," EveryMatrix stated.
"EveryMatrix has fully cooperated with the UKGC throughout the licence review and has communicated all the steps and actions it has taken to meet its social responsibility obligations. EveryMatrix is hopeful that the suspension will be lifted shortly.
"The suspension is based on a general evaluation of EveryMatrix procedures rather than specific cases of player complaints. EveryMatrix remains committed to providing a fair and safe experience to its players and all affected players can access their accounts and withdraw any funds held there at any time during the suspension period.
"The suspension is not related to failing a technical audit of the software, and as such, the B2B licence in UK has not been suspended. The B2B licence remains active, and the company continues to provide gambling software to UK licensed operators."