EvenBet Gaming will unveil the newest upgrades to its poker offering at ICE London.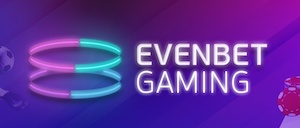 The company's latest range of features will be on display, including the recently-launched Game Constructor Tool.
The product enables companies to tailor any of the 30-plus existing games on EvenBet's platform to suit their players' specific preferences.
EvenBet Gaming will also exhibit its newly-designed crypto poker features, including NFT avatars and objects, its Web3 poker capabilities, blockchain technology functionality and additional concepts aimed at elevating the user experience.
Dmitry Starostenkov, CEO at EvenBet Gaming, said the company is aiming to "drive the future of poker engagement across desktop and mobile devices."
He added: "We're also excited to share details of our newest upgrades, which have been influenced by the latest in tech trends as player behaviour habits evolve."