Dream Bingo will be the headline sponsor of the 20th annual Inside Soap Awards after announcing a partnership with organisers Hearst Magazines UK.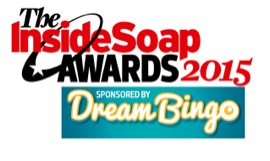 The event takes place on October 5 in London and will once again celebrate excellence in the television soap industry with 18 awards to be handed out.
Dream Bingo marketing director Anthony Werkman said: "[This] is another exciting step forward in the development of the brand's awareness and supports our strategic goal of positioning Dream Bingo as a leader in the UK bingo market.
"We can't wait to surprise a few of our lucky players, who will take their seats next to the stars of their favourite soaps on the night."
The Dream Bingo brand is managed by Betway.