Digitain has remembered Peter Nolan as "unrivalled and inspirational" after the announcement of his passing on Thursday.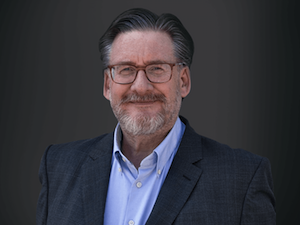 Nolan most recently held the role of group R&D director at the company, who said he was a "pillar" of its work.
Digitain's statement read: "Digitain's staff and entire community deeply mourn the passing of our most beloved and respected Peter Nolan, group R&D Director and one of the company's pillars.
"No words can describe how devastated we all are by this loss of a dear friend, an exceptional colleague and a devoted professional.
"Unrivalled and inspirational, Peter was one of our best, and we are so fortunate to have had him as an irreplaceable part of our family and an essential chapter in Digitain's history. He will always be remembered with the highest regard.
"With shattered hearts, we extend our deepest sympathy and unwavering support to Peter Nolan's family."
Nolan enjoyed a long and fruitful career in the industry and was part of the team which launched Ladbrokes in 2001. He then went on to be customer operations director at Sky Betting and Gaming in 2004.
In 2010 he launched his own igaming consultancy and then worked internationally for clients such as Codere, Betfair, STV and Digitain.
Nolan took part in an interview with iNTERGAMINGi for Issue 5 this year, where he offered an outlook on the future of the industry and Digitain's focuses for 2023.
Everyone at iNTERGAMINGi and InterGame sends their condolences to Peter's friends, family and colleagues.