Niki Beier, SVP of ad:s at Sportradar, delves deeper into the headline statistics underpinning the marketing services solution.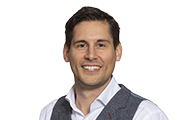 In the highly competitive world of igaming, standing out is a must. Products and services may offer similar client and player benefits and enjoyment, but how they are presented can make all the difference.
Sportradar established itself in this area of the industry in 2019 with the launch of its ad:s marketing service, designed to "enable operators to specifically target only the most relevant customers," as Niki Beier, SVP of ad:s, tells iNTERGAMINGi.
Read the full article in the latest issue of iNTERGAMINGi To receive every print and digital issue of iNTERGAMINGi, subscribe here