The South American Football Confederation, Conmebol, has selected Sportradar's Integrity Services to focus on a range of the continent's leagues and competitions.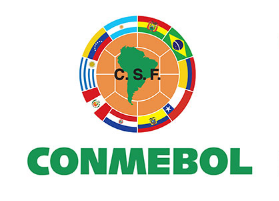 The services Conmebol will receive include Sportradar's Fraud Detection System, monitoring the global betting market for a number of South American football leagues and competitions.
The confederation will also benefit from Sportradar's Fraud Intelligence Unit and Fraud Prevention Services, which focus on educating, training and equipping football players, clubs and federations with the knowledge and tools necessary to identify, tackle and limit match manipulation.
Alejandro Domínguez, president of Conmebol, said: "We take our responsibility to ensure the integrity of football, both on the field of play and in its management, incredibly seriously.
"Bringing on board a world-class company like Sportradar to prevent, identify and investigate various forms of sporting fraud, marks a new milestone in our crusade to strengthen transparency, guarantee sports justice, promote fair play values and strengthen confidence in the institutions that govern football."