Colossus Bets has launched Colossus Syndicates, a new product enabling players to propose the crowdfunding of a Colossus jackpots ticket.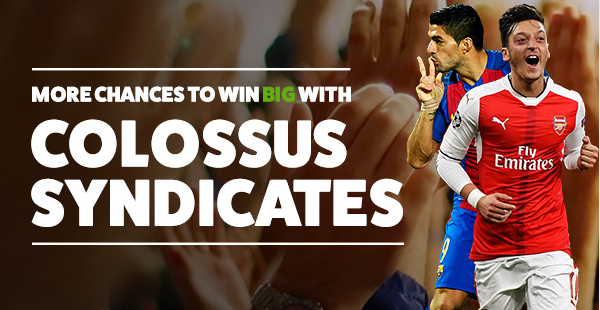 Colossus Syndicates is now live on the company's B2C site, colossusbets.com, with an enhanced version set to be introduced to the Colossus B2B partner network in the coming weeks.
Bernard Marantelli, CEO and founder of Colossus Bets, said: "Colossus Syndicates will allow big or small players in different territories and different currencies to join forces on a ticket into our jackpot pools.
"Players can choose to be a Syndicate Captain and make the selections or defer to the expertise of another manager. The product embeds a number of social features in particular in relation to cash-out decisions.
"This product has attracted huge interest since going 'soft' live on our own site earlier this month with spend on colossusbets.com doubling in the period," said Marantelli.
"Colossus Syndicates takes pools to the forefront of betting innovation and our partner operators are eagerly awaiting its release across the Colossus network."