GamCare chief executive Anna Hemmings has said the UK's regulatory white paper "could have been stronger" on proposals regarding gambling marketing and advertising.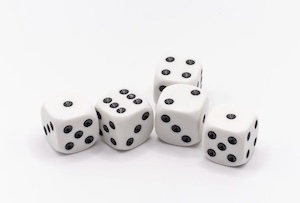 The UK government's publication at the end of April revealed plans for reworking advertising in the sector, including for the Gambling Commission to undertake a review of incentives such as free bets and bonuses to ensure they are "constructed and targeted in a socially responsible manner."
The white paper also looks to tackle the potential risks of VIP schemes, ensuring advertising is not targeted at children and vulnerable people, and developing an "evidence-based" model for independently developed safer gambling messages.
However, speaking at a recent House of Commons Select Committee on Culture, Media and Sport hearing, Hemmings insisted more could have been announced.
She said advertising and sponsorship is "quite widely seen" as an area that "could have been stronger" in the white paper, adding that direct marketing, social media and mediums like YouTube "are all places where young people, in particular, are potentially exposed" to advertising, as well as traditional television means.
"There are opportunities to go further and strengthen the proposals," Hemmings concluded.
"In particular, they need to focus on visibility to young people and on preventing harms from escalating in the future."
Elsewhere, Anna Hargrave, chief commissioning officer at GambleAware, called for detailed talks on the planned consultations on online slot stake limits, which could be between £2 and £15, with a focus on the under-25s in this area.
"We are very supportive of the limits," she told the hearing.
"In terms of the specific numbers, that's not something that we have a view on yet, but obviously, understanding how these limits play into the different needs - deprivation, age and so on - is something that we need to work through and needs to be taken account of as we move through the consultation."