Bet99 CEO Jared Beber tells iNTERGAMINGi about its merger with Kings Entertainment and Bet99's plans to be "more than just a betting platform" in Canada.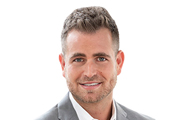 THE regulation of online sports betting and casino in the province of Ontario in April was one of this year's landmark regulatory changes in North America. Ontario is the largest and wealthiest province in Canada and by population is the fifth largest jurisdiction in North America behind California, New York, Florida and Texas.
When it comes to the legalities of the launch, it was handled very differently to those in many other jurisdictions, be they North American or European. The licensing authority, the Alcohol and Gaming Commission of Ontario (AGCO) and regulator iGaming Ontario (iGO), were much more liberal and open-minded than many of its contemporaries might have been in that they didn't attempt to force a cessation of activities by existing grey market operators.
Read the full article in the latest issue of iNTERGAMINGi
To receive every print and digital issue of iNTERGAMINGi, subscribe here