Callcredit Information Group has further strengthened its presence in the international market by establishing an office in Shanghai, China.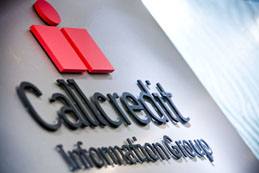 The company's retail location planning consultancy, GMAP, has made the decision to establish a permanent presence in the country in direct response to retailer demand.
The accelerated urbanisation of the country has resulted in the growth of a number of cities and many major retailers are now looking to open stores in China beyond the major cities.
Luke Wittam, Asia-Pacific director at GMAP said: "GMAP already has a strong presence in the Asia-Pacific region built through our office in Tokyo. China is the second largest economy in the world with eight out of the top ten most active cities globally for new retail developments. Having worked with a number of blue-chip clients in China over the last five years establishing an office in China is a measure of the success and expertise of GMAP."
As a wholly foreign-owned enterprise, GMAP will be able to transact in the official Chinese currency, which makes it easier for established retailers in China and those looking to build a new presence within China, to work with the company.
"There is a growing trend for major brands to open their own retail networks selling directly to the consumer. Therefore international retailers are keen to qualify the retail opportunities available and understand where the best locations are situated," added Wittam.
GMAP has developed a large database of international retailer locations covering 120 international brands and over 50,000 locations across 150 cities in China.