SOFTSWISS has revealed the results of its Anti-Fraud team's performance in 2022, with almost 70 per cent of its work seeing it battle against bonus abuse.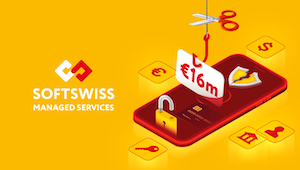 Over €16m was saved for partners by the team, which was a record performance. That figure increase by 14 per cent over 2021's performance.
The Anti-Fraud team, which forms part of SOFTSWISS' Managed Services division, processed 61,810 requests as part of 200 projects, which translated into a 53 per cent increase in its output year-on-year.
In Q4 2022, the amount saved almost doubled against Q1 last year, growing 88 per cent.
Almost 70 per cent of all fraud stopped by the Anti-Fraud team was bonus abuse, with money laundering and payment system abuse accounting for 10 per cent each.
Ilya Nesterau, Anti-Fraud team lead at SOFTSWISS, said the group's work is becoming an "increasingly vital part of our infrastructure."