Italian gaming regulator ADM has approved BMM Testlabs for an extended range of testing in Italy, including gaming machines and i-gaming.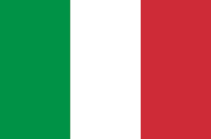 Marzia Turrini, senior vice president for Europe and South America, said: "Over the last three years, BMM has been the only gaming lab in Italy to provide gaming providers with VLT platform and game pre-certification testing according to SOGEI guidelines.
"With the Italian gaming regulator extending certification capabilities to independent test labs, BMM is extremely well placed to use its market-leading experience and proven VLT testing expertise in Italy to serve all major gaming providers and concessionaires.
"We support the Italian government's strong regulatory leadership and hope to see Italy continue as a thriving gaming market, with many new exciting product choices for players driving continued growth in the market."