Better Collective, a developer of platforms for the igaming sector, has acquired French digital company Pull Media for an undisclosed sum.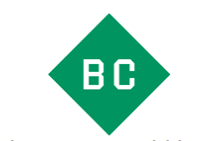 The deal makes Better Collective a market leader in the regulated French market and boosts its presence in both Germany and UK.
The acquisition of Pull sees Better Collective become a key affiliate in markets in which it had less of a foothold, such as France and Italy, and includes more than 200 sites, the majority of which relate to sports betting.
Jesper Søgaard, founder and CEO of Better Collective, said: "Pull Media showed some impressive growth in the last few years and now we are looking forward to drive it even further.
"We are certain that with the existing resources and synergies we will be able to effectively grow the whole of Better Collective's network becoming one of the strongest players in the highly competitive affiliate market."
John Samson, CEO of Pull Media, added: "Following seven years of steady growth internationally, Pull Media needed to go to the next level. With the help of Blueprint Partners we looked for consolidation partners and Better Collective came as the perfect fit for us, notably in terms of working synergies and company cultures.
"Our team is really excited to share best practices, tools and betting services within the new group."