Betsoft Gaming has signed a partnership deal with Go Wild, which operates the Go Wild Casino and Wildjackpots.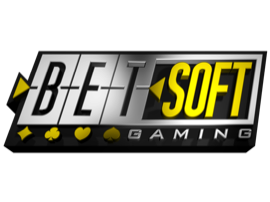 Under the terms of the partnership, Go Wild, via its new propriety i-gaming system, will be offering Betsoft's Slots3 collection of 3D video slots and the accompanying ToGo line of mobile games on its sites.
"Go Wild has had more than a decade of leading in this industry," said Mark McKeown, Betsoft's vice president of sales and marketing.
"That immense experience has led them to create a unique experience for their players, all backed by a strong reputation of trust and near 100 per cent availability. They are the ideal partner and we look forward to reaching new heights of success as we march into the future of i-gaming together."
Shanta Segabon, Go Wild's head of marketing and content, added: "We are building our very own platform that is integrating all leading game providers.
"Betsoft Gaming is well known among these. We appreciate Betsoft for the broad range of its i-gaming content as well as the high quality of the games. By offering these industry-leading games to our vast and dedicated player base, we will be providing a first-class online casino experience quite unlike any other available on the market today."