Betradar has entered a partnership with Digital Sports Tech that will see the sports betting solutions provider offer range of player proposition markets to operators worldwide.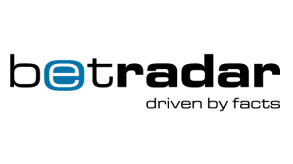 "Player prop" markets target individual player performance, such as whether Cristiano Ronaldo have at least three shots on target against Juventus.
Player performance betting allows operators to offer customers hundreds of additional markets with all odds, updates and results delivered via the Betradar XML feed.
Betradar will offer player props on four European football competitions including the English Premier League and the UEFA Champions League, as well as the NFL, NBA, MLB and AFL.
Ari Lewski, executive director of Digital Sports Tech, said: "This partnership is a ringing endorsement of the quality of our platform, pricing algorithms and trading team.
"By partnering with a well-respected provider like Betradar, we are now well positioned to really capitalise on the significant growing interest we are seeing globally on player proposition betting markets."
Michael Maerz, managing director for betting at Betradar, added: "Traditionally, offering these kinds of bets and markets has been interesting to operators, but has unfortunately been labour intensive, especially around the setting of odds and the settling of bets.
"Now, working with Digital Sports Tech, we can offer a solution to operators that has emotional appeal for bettors, that attracts a broader church of customers and that will boost their turnover without any additional efforts."