Betcade, the first dedicated store for real-money gaming apps on Android, is now taking submissions from gambling operators.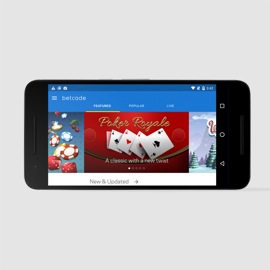 Launching first in the UK, operators that submit apps will be featured in the Betcade store when it launches to consumers this summer.
Betcade is purpose-built for real-money gaming and seeks to help operators reach a wider audience with app discovery, download management and payment solutions for real-money gaming apps on Android devices.
David Chang, CEO of Betcade, said: "Opening our app store for business is a major milestone for our company and we are excited to be working with the best names in the industry to get their content in the store.
"Many thanks to all of the participants in the gaming ecosystem that have shared their thoughts and feedback so far. We look forward to working with operators large and small in our upcoming launch."