Finnish content writer Sini Rantala, of online casino Videoslots.com, was named Hidden Talent of the Year at the 2017 Women in Gaming Awards, held last week in London.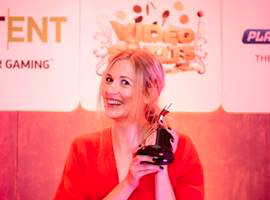 Rantala's work in translating and appropriating foreign content into Finnish was a hit with the judging panel.
"It is an honour just to have been put forward for Hidden Talent of the Year by my colleagues, and I am so proud to have won this award in a field of such inspiring women," said Rantala.
"The enjoyable working environment at Videoslots provides the platform to be creative and innovative in our various roles and I look forward to many more years with the team."