Online casino operator Videoslots.com has hired its 100th employee following a period of rapid growth for the i-gaming company.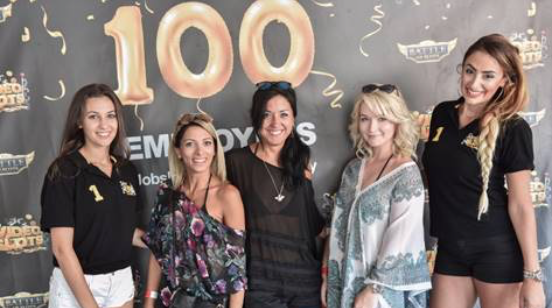 The latest recruits are primarily to the operator's content, payment and customer support departments.
Alexander Stevendahl, CEO, said: "This is a momentous achievement for Videoslots.
"The pace at which we are growing is testament to our current employees and the great, innovative work they are doing in pushing the online casino sector forward.
"We always look to provide customers with a dedicated, relevant service and we will continue to expand our local content teams to ensure we keep up these exacting standards.
Hazel Ashley, HR manager at Videoslots (pictured, centre), said: ''We do not just hire people based solely on their skills and education but we ensure prospective Videoslots staff can adapt and contribute to our talented team.
"Knowledge is of course, very important, but we also value character and positive attitude very highly.
"In order to continue delivering our high-end service to our customers, a positive and enjoyable working environment is key and we have achieved this balance over recent years," said Ashley. "We encourage all looking to join our kick-ass team to send over their CV as soon as possible."