Andrew Rae, head of promotional marketing at Black Tomato, considers the value of rolling out the red carpet to VIP players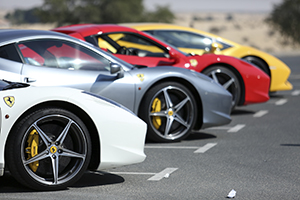 THERE are relatively few great mysteries left unsolved in the world today. We know how the pyramids were built, we're pretty sure that the Loch Ness Monster doesn't want to be found and we are certain that the retention of clients is paramount to business success.
Nowhere is this more apparent than in the gaming sector, where the sheer volume of available options means that brands and suppliers have to do their utmost to achieve two crucially important goals: the first is to gain online attention that sets them apart from the crowd in order to attract new customers; the second is to retain their essential existing customer base by making their games seem more appealing than their competitors.