Stakelogic CEO Stephan van den Oetelaar believes online slot games will look "completely different" and be taken to the "next level" thanks to two trends for 2023 and beyond.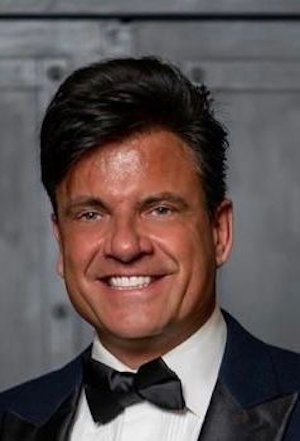 What do you see as the major trends in online slots developing in 2023 and beyond?
We will see two major trends in online slots development for the upcoming years and both trends have to do with enhancing the player experience.
The first trend will be that more community elements will be included in online slots. Examples of this are daily and weekly in-game tournaments, whereby players become part of a bigger community playing the same game.
A second trend, in my perception, is that the player experience will be changed in a revolutionary manner, by combining traditional slot games with live casino technology. I think one of the most innovative examples of this will be Stakelogic's Spin-to-Win, which will be introduced in November 2022. Spin-to-Win is replacing the traditional jackpots with a live casino bonus game.
In general, jackpot games attract more players, as the jackpot adds an extra game element and the RTP is higher. However, once the jackpot is triggered, the experience is rather flat, as the draw of the winning jackpot number happens on the background, not visible to the player.
With Spin-to-Win, once the jackpot is triggered in the slot game, the player enters a live casino studio with two wheels of fortune. The first wheel has 53 segments with money prices and one segment with jackpot. The second wheel will then grant the mini jackpot, the major jackpot or the grand jackpot. The player experience will be completely different, as the jackpot becomes a game in a game, an exciting event which players look forward to.
In my perception, it is this type of innovation that will bring online slots to the next level.
What are the qualities in your games that set them apart from the competition?
Stakelogic is an end-to-end software factory. This means that all key competencies to build a game are within the Stakelogic organisation. This means that Stakelogic develops graphics, animations, sounds, maths models and front and back code.
Game development is organised as an iterative process, whereby games are tweaked and tuned until the ultimate player experience has been achieved.
And with all key competencies under the same roof, Stakelogic is better able to bring innovation to the gaming industry, as game concepts and game development are closely interlinked. Some examples of this are Stakelogic innovations, such as Quattro, Superstake and now Spin-to-Win.
For the classic slots segment, it is fair to state that Stakelogic takes a prominent place in the major league. This is because Stakelogic is a Dutch game supplier. And in the Netherlands we love classic slots.
Online slots have tended to be generic although some licensed products have emerged. Is there a future for such products?
In my opinion, people will always play online slots. As a matter a fact, more and more people play online slots every year. So, yes, there is a future for a product that is getting more popular every year.
From a distance, online slots might be considered more of the same. One could say the same about cars. And new cars are still being developed as we speak. Like the car industry, the slots industry is moving forward. Today's games are very different from the games we produced five years ago. And tomorrow's games will be, too.
Licensed mechanics have definitely contributed to the development of online slots. It is a way to share innovation with the rest of the industry on a commercial basis, which is good for everyone.
Live casino is booming right now. What are the key elements in providing a compelling experience for the player?
Well, first of all I would say excellent studio technology and amazing studio designs. Secondly the user interface is key to the user experience.
And if those key elements are in place, the third key element would be the lobby. Ensure to have a wide range of products for players to choose from. Stakelogic, for instance, released four live game shows in the last three months and will release three more before the end of the year.
A compelling player experience can be provided by offering games that are new and different, rather than offering more of the same.
What effect have cryptocurrencies had on the operation of online casinos?
Stakelogic chooses not to implement cryptocurrencies. Cryptocurrencies are most popular in unregulated markets.
Stakelogic is focusing on regulated markets, where fiat money is considered the main currency for online gambling.
Omnichannel delivery is vital, but has there been too much attention on mobile to the cost of other mediums?
I do not think so. People are using a mobile telephone much more than any other medium. Therefore it makes sense to have strong focus on the UI/UX of mobile devices.
With so much competition, what do operators do to make their sites stand out?
Exclusive content and outstanding promotions.
How big a priority is responsible gambling in shaping the future of the industry and what does your company do to ensure safety?
Responsible gambling is key to the industry. We are in the internet entertainment business. We make games that thousands of players play. This also puts a responsibility with us to ensure that our players stay within their financial boundaries.
What technologies will make the online casino experience even better in the future?
Artificial intelligence. Games whereby gameplay and in-game features are adjusted based on player behaviour. The player experience will be optimised for different player types.