Jan Kretschmer, senior manager of public policy at ZEAL, reveals his company's internal strategy in the field of compliance.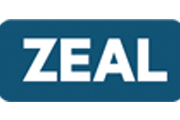 INTERGAMINGi: How big a part does the online gaming industry now play in your business?
JK: The online gaming industry is indeed gaining more and more importance in the lottery sector. At ZEAL, we have been observing the growing trend towards games for lottery players for some time now.
Read the full article in the latest issue of iNTERGAMINGi (P36)
To receive every print and digital issue of iNTERGAMINGi, subscribe here