Through its forums, the GPWA brings affiliate webmasters and affiliate managers together. Here, Michael Corfman, executive director of GPWA, shares another insightful exchange.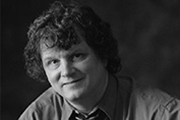 IMPROVING search engine optimisation (SEO) should always be on the mind of igaming affiliates and there are several different ways to accomplish this goal. One of them starts with the URL and the question as to whether or not keyword domains still have a place in improving SEO and getting ranked higher.
GPWA member "Gambleer" posed this question in a recent post on the GPWA Forums. Excerpts from the thread are presented below. To view the conversation in its entirety, visit gpwa.org/451.
Read the full article in the latest issue of iNTERGAMINGi
To receive every print and digital issue of iNTERGAMINGi, subscribe here