Bobby Longhurst, managing director at Sportingtech, tells iNTERGAMINGi about the company's continued expansion in LatAm and Africa, among other things.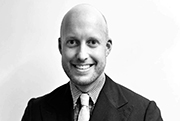 INTERGAMINGi: What are the major challenges when building a sports betting platform?
BL: Ensuring that a platform is localised effectively for a specific market is one of the key requirements for a number of operators in today's marketplace. The notion that a one-size-fits-all solution can power a modern sports betting offering within a heavily regulated industry has definitively been debunked.
Read the full article in the latest issue of iNTERGAMING
To receive every print and digital issue of iNTERGAMINGi, subscribe here