Through its forums, the GPWA brings affiliate webmasters and affiliate managers together. Here, Michael Corfman, executive director of GPWA, shares another insightful exchange.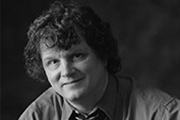 AS igaming affiliate webmasters, once we accomplish the goal of attracting visitors to our site, the next and most important step is getting them to click through to one of the programs we work. Of course, there are many different opinions centred around what the best strategies are for calls-to-action (CTA), and there's no better place to try and has out the debate than in the GPWA forums.
As usual, when this age old affiliate question was thrown out there in the forums, our members weren't bashful with their comments, with a range of theories about the impact of banners, images and simple text when it comes to CTAs. And, as if often the case, no absolute answer was found. It call comes down to personal preference and past experience and, of course, not being opposed to trying something new.
Read the full article in the latest issue of iNTERGAMINGi
To receive every print and digital issue of iNTERGAMINGi, subscribe here.