As the race for player engagement and retention hots up, iNTERGAMINGi gleans insight from four igaming companies on the creation and management of a successful platform.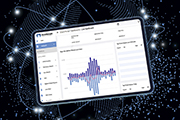 The process of operators working with suppliers to maximise the reach of their igaming services is here to stay.
However, their operations need to be built up from solid foundations. And as industry experts tell iNTERGAMINGi, the right platform tailored to clients' own sweet spots can provide that perfect backdrop for success.
Read the full article in the latest issue of iNTERGAMINGi
To receive every print and digital issue of iNTERGAMINGi, subscribe here