In its January 1 to April 23 trading update this year, Ladbrokes Coral, the British-based betting and gambling company, saw a 40 per cent increase in its sportsbook net revenue.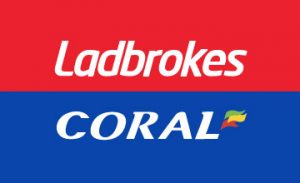 The company's digital net revenue is up 22 per cent and gaming net revenue is up seven per cent.
Meanwhile, UK retail net revenue is down two per cent and European retail net revenue is down three per cent.
Ladbrokes Coral CEO Jim Mullen said: "Trading in the period was in line with our expectations. We see encouraging trends in digital sportsbook and gaming with continued enthusiasm for our multi-channel products in all our major markets and over a million customers now signed up in the UK alone."
He said that sporting results in the UK gave with one hand and took with the other but "we are probably marginally ahead overall."
"The online market remains highly competitive, although recent high profile sporting events seem to indicate that as much emphasis is being placed on customer retention as is being placed on the acquisition of new customers. Our plan is to continue to use our data driven marketing approach and leverage our market leading multi-channel capability to enhance returns," he added.
"We remain confident in the opportunities ahead for the business and in our ability to deliver the year in line with our expectations."