Theme park visitor spending in the UAE is expected to grow six-fold to $637m by 2020 from $105m in 2016, according to a report by IAAPA.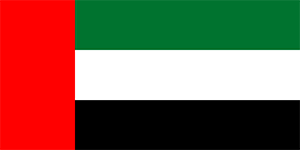 The country's theme parks are expected to attract more than 19 million visitors a year by 2020 according to Colliers International estimates released in December last year.
Theme parks are aiming to capitalise on that business potential by dialling up the "smart" visitor experience to ensure the country remains one of the industry's fastest growing markets.
According to Andrew Calthrope, chief executive officer at Condo Protego, a theme park consultancy, theme parks in the UAE are on the cutting edge, using technology to get real-time information, which can then be used to enhance the visitor experience. "Millions of visitors will be able to use mobile apps while waiting for rides and ordering concessions, while operators can deliver dynamic peak and off-peak pricing, and enhance visitor safety and security," he said.
Calthorpe said that in order to monitor thousands of daily visitors, theme park operators in the UAE need to have mobile apps, big data analytics and data storage solutions that can scale up to handle millions of visitors annually.
In the last quarter of 2016 and early 2017, DXB Entertainments opened Legoland Dubai, Bollywood Parks, Motiongate Dubai and Legoland Water Park. In November and December alone, the parks attracted over 300,000 visits. The company is also currently constructing Six Flags Dubai, with the theme park on track to open in late 2019.