Brewcade's indie games and local beers ensures there's little wastin' time, writes Dan Snook.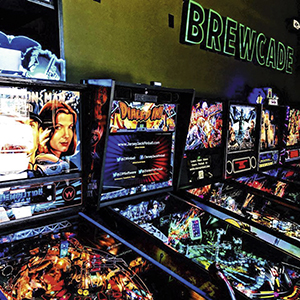 IN many areas of many major cities, it might be difficult for an independently run arcade to take on the might of the big corporates. But if an alternative location with its own distinct identity is going to survive anywhere, it's probably going to be San Francisco.
That is not to say that it makes for an easy task – far from it, as Shawn Vergara explained. He runs Brewcade with his half-sister, Tiffny Chung, and while he may have over 30 years of working in the bar/restaurant/hospitality sector, they'd never operated arcade machines before.