Major tenpin bowling company QubicaAMF has been taken off the market. The 'no longer for sale' sticker came off this week with an announcement that there is a new ownership under Bowlmor AMF and the original Qubica shareholders.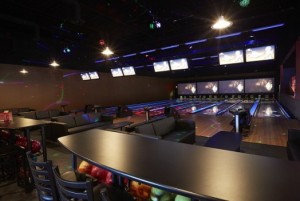 QubicaAMF Worldwide SARL told the financial markets on Tuesday that its potential purchase by Bowltech International BV, first announced last year, is no longer on the table and now QubicaAMF has two sets of shareholders, each holding 50 per cent of the stock.
These are the former shareholders of Qubica Worldwide and Bowlmor AMF. In the statement, the company said: "With the recent emergence of AMF Bowling Worldwide from Chapter 11 bankruptcy, resulting in the formation of Bowlmor AMF in June, half of the ownership has now a renewed commitment to the future of QubicaAMF. Both sets of shareholders believe in the future opportunities at QubicaAMF and are eager to work together to continue to grow the company."
Tom Shannon, chairman, CEO and president of Bowlmor AMF, said that QubicaAMF's strengths lie in its "innovative power and its undisputed product leadership position as its newest product, BES X, demonstrates."
Explaining the reason for the negotiations of the past year, John Walker, CEO at QubicaAMF, said: "Under the circumstances a year ago, a transaction with Bowltech presented a great opportunity for QubicaAMF. However, with the full support of our new ownership team a transaction is no longer needed in order to deliver innovative, quality products that make our customers more successful."
The strategic alliance with Bowltech, formed in late 2012 in Europe, remains in place with Bowltech serving as the exclusive distributor in Denmark, Sweden, the Benelux countries, Germany, Austria and parts of Switzerland and as the master distributor for QubicaAMF Aftermarket Products throughout Europe.
QubicaAMF has many milestones in its history, beginning with the first mass-produced automatic pinspotter introduced by the original company, AMF, in 1946. It is also credited with the first automatic scoring system. Qubica has to its credit the revolutionising of the automatic scoring and management control segments of the industry, from a small start-up company to the international market share leader in only a few years.
Bowlmor AMF is the largest operator of bowling centres in the world with 264 locations in North America and eight in Mexico. The company was created in 2013 following the merger of Bowlmor and AMF Bowling Worldwide, at that time the world's largest operator.