Dave and Buster's is planning to open at least seven new stores next year, the company said following "record-setting" third-quarter results.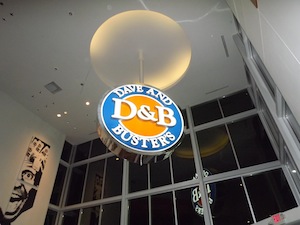 The company's total revenues for the period increased 8.6 per cent year-on-year to $142.3m, while store sales increased 2.4 per cent.
Across all stores, food and beverage revenues rose 9.6 per cent and amusements other revenues rose 7.6 per cent. Adjusted EBITDA was up 10 per cent at $19.8m.
CEO Steve King described the company's third-quarter as "record-setting," and attributed much of its success to investment in a national cable television campaign and improved sports viewing areas in its stores.
"Our most recent openings have gotten off to strong starts and, in doing so, demonstrate the underlying market demand for a differentiated entertainment and dining experience," King said. "We have now opened a total of five stores this year and we are guiding to between seven and eight new stores for 2014.
"The potential for the Dave and Buster's brand is underpenetrated relative to our current footprint and we are addressing our development opportunity in an aggressive, yet disciplined manner."