Warehouse of Games in Dubai has opened a bowling-led FEC in the tourist-rich Jumeirah coastal area.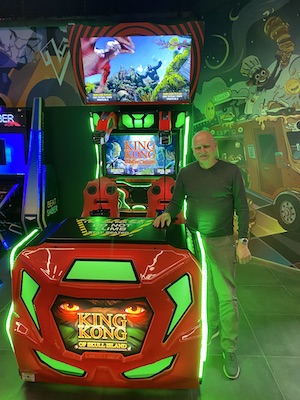 Lanes 'n' Games is in the high-grade Mercato Mall, replacing a former furniture store on the ground floor.
The venue contains six lanes of bowling from Switch - bringing the company's stringed bowling into the city for the first time. It also has a Hologate VR arena and a variety of top-grade new amusement led by the new Raw Thrills King Kong of Skull Island video/unattended VR game.
It is the second of several turnkey installations planned by Warehouse of Games for 2023, said Nabil Kassim, general manager of the company, pictured here with the King Kong game.