A major name in the international FEC operating industry has opened a fresh location in the Kingdom of Saudi Arabia.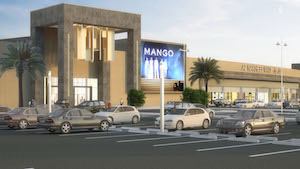 Billy Beez, part of Sala Entertainment in Saudi, opened in the Nakheel shopping mall in the major city of Dammam. It is the 14th FEC in the brand's Saudi operation. It has another 14 in the USA and three in Egypt.
The new location, targeting children aged between three years and 12, is designed as an indoor entertainment playground with a number of features including, slides and trampolines, tunnels and towers, plus of course a range of games.
CEO Mohammed Attia, told InterGame that there would be no official opening ceremony at the new venue which covers around 2,000sq.m. It represents Billy Beez' first venture into the Dammam region - all of its other locations are in the Dahran district of the country.
Coming up shortly, said Attia, will be another Billy Beez, this time at the Al Noor Mall in Medinah.