Four American men have broken a Guinness World Record for most mini-golf holes played in 24 hours.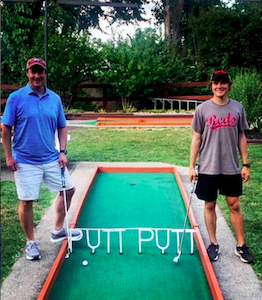 The team of enthusiasts completed 2,097 holes in 24 hours at Putt-Putt Golf in Erlanger, Kentucky, USA.
Cole Hetzel, his father Chris Hetzel, Tony Centers and Bob Schoettinger began their challenge at 8am on Sunday 31 July and finished at 8am Monday 1 August, beating the previous record by over 600 holes. The magic number was passed at around 10:45pm on Sunday evening.
The record attempt was to raise funds for Matthew:25 Ministries, an international humanitarian aid and disaster relief organisation, with the money going towards victims of flooding in Eastern Kentucky.