UK-based adventure golf brand, Junkyard Golf Club, has revealed plans to expand into the US market.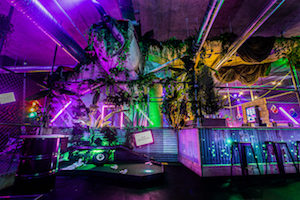 The company currently has six sites across the UK and now has its sights set on international expansion.
According to business-live.co.uk, the company is scoping out Texas, Nashville and Las Vegas as possible locations.
Managing director Sam Jones told the website that the expansion could take place at any time over the next 12 months.
He added that the company sees more similarities in the UK-US market than expanding into Europe at the moment.
Meanwhile the company is set to open its biggest-ever venue in London later this year. It will be housed in a 19,500sq.ft former warehouse in Camden Market, with the company investing £2m in the venture.