Steven Guignon will be Intercard's new house accounts manager.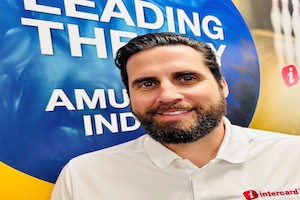 Guignon will be working on Intercard's inside sales team, alongside the company's key accounts manager Chris Deusinger.
Guignon has prior experience as a small businessman, in growing B2B sales, previously in his own co-founded company Alaska Luxury Tours. He is also well experienced in tech sales, having previously been an area sales manager for AT&T, managing five stores across the Midwest.
A graduate from the University of Missouri with a degree in business management, he says he has had a keen interest in arcade games since he was young.
Bill Allen, North America sales manager for Intercard, said: "Steve has over 20 years of experience in sales and relationship building as a sales executive and business owner. His skill in growing sales with existing customers will be a great asset to Intercard as we continue to expand our inside sales operation."