The trampoline industry is feeling the pinch globally, if recent news is anything to go by.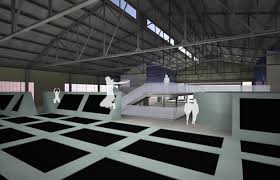 InterGame has seen a variety of reports of late that tell of operators closing down and selling up and this could in some part be due to high insurance costs.
Insurance industry website Canadian Underwriter has reported that markets involving trampolines are hardening (higher rates and less available coverage), with some carriers exiting writing sports insurance altogether.
The main reason behind this is the number of claims that occur from injuries that have occurred, primarily at trampoline parks but also through gymnastic associations. An industry source was quoted as saying: "Underwriters are not willing to take on the severe and frequent losses of this activity.
The market for inflatables is also being hit after, as InterGame reported last week, the UK government is considering a ban after recent deaths. "We see deaths and severe injuries from these devices throughout the world," said the source. "We pay attention to this when underwriting these exposures."
In related news, public schools in the Canadian city of Edmonton have banned the use of inflatables and trampolines "to create safer play and learning environments for staff and students."