Ventola Projects, a lighting specialist in the amusement and entertainment business, has recruited Tony Tallarico as its new FEC chief.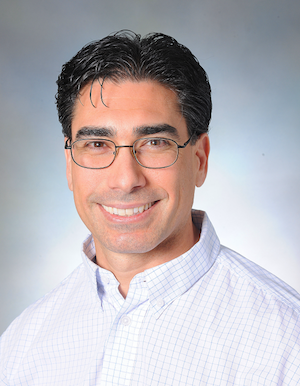 Ventola, based in the UK, has recently secured a number of prestigious installations with the Monster Mini Golf franchise and a notable tenpin bowling venue in South Dakota, US, plus a new project in Waterloo, Iowa and other successes in Las Vegas.
Seeking to enlarge its North American interests, Ventola has now recruited Tallarico, a 25-year veteran, of the amusement industry as its director of US operations. He will be based at Richmond, Virginia.
Ventola founder Mick Ventola said: "We have known Tony for some years, as he helped us build connections in the US FEC scene when we first entered the US market in 2016."
Tallarico was previously with Tricorp Amusements where among other projects he oversaw the establishment of the 40,000sq.ft. Fun-Land venue at Fredericksburg, Virginia and also in a senior position with QubicaAMF Worldwide, the tenpin bowling company.
The new and expanding sales role at Ventola will see Tallarico increase the distribution of the VAvR LED systems, consisting of combined general task lighting and multi-coloured glow effects that are already popular in tenpin bowling and similar venues.