Transitioning coins into cashless is the speciality of Embed, the money solutions specialist for FECs.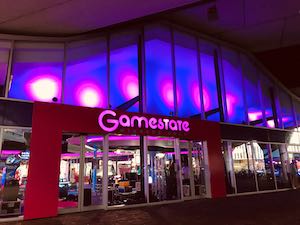 The company is coming to the IAAPA Expo Europe show in London, UK, taking place between September 13-15, to demonstrate why it has over 1,000 customers and over 3,000 installations around the world.
Renee Welsh, CEO at Embed, said that 56 countries now boast Embed equipment: "We are lucky to be at the forefront of the tech transition of business processes from coins to cashless in Europe. For a region rich in tradition that still includes regular use of physical currencies in daily transactions, we are in a position to be partners for those who are ready to take a plunge into the era of digitalisation and cashless through the use of Embed's tech of transformation."
The company quotes a familiar European operator who recently transferred to Embed. Robert Tubee, co-CEO of the Veltmeijer Group in the Netherlands, who operates the Gamestate FECs, said of Embed's Mobile Wallet: "With it, our guests have cashless options to pay and play because it is a virtual game card that they can use on their phones. It is easy and secure and there is no doubt that the user data that we can derive from the Mobile Wallet will help us make better business decisions in real-time.
"We are already using a mix of Embed's hardware and software solutions so we are confident that they will continue to empower us through our robust expansion plans across Europe."