Electrocoin was present at a celebration of 60 years of James Bond held by the British Film Institute.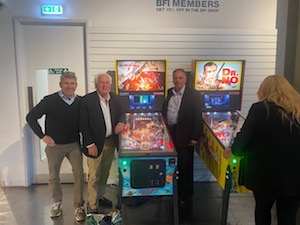 Held in partnership with EON productions, the event took place at BFI Southbank and BFI IMAX as part of a celebration of the famous film series.
The company showed off the latest James Bond pinball tables from Stern, which were reportedly played non-stop.
Joining Electrocoin at the event was Stern Pinball owner Gary Stern and Doug Scott.
The event ended with a showing of the latest Bond film, No Time To Die, before the group made their way to Brunswick Funland, which features the latest selection of Stern tables.