InterGame met Peter Dunlop, the new managing director of Innovative Technology, the major producer of cash-handling equipment, at the company's headquarters in Oldham, UK, where he revealed details of the company's five-year plan.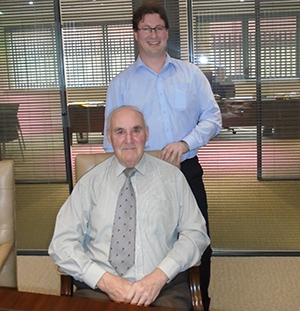 Dunlop recently took over as managing director after his predecessor, Aidan Towey, recently left the company to pursue other interests.
The company has been busy rolling out its new Spectral NV200 banknote validator and Smart Coin System, its bulk coin validator, mixed coin hopper and recycler all in one.
Dunlop and company chairman David Bellis explained that the company keeps a future catalogue, a document that helps it avoid developing products that compete with each other. The catalogue is kept on an air-gapped computer, one that has never been connected to the internet and is therefore impossible to hack.
Innovative Technology's plans in the future catalogue include:
Alternate payment module
With a number of digital currencies emerging, Dunlop believes it will add value to a site to have a module that can be added to a machine so it can accept a number of different digital currencies.
"We want to make one hardware module that can be added to a machine that will make payment with all off these possible," said Dunlop.
Facial recognition
The main applications Dunlop sees facial recognition being put to in the foreseeable future is age verification and addressing problem gambling.
It is important to preserve the minimum age and this often be difficult in busy locations.
"Bookies around the UK have back walls with hundreds of faces of people who the teller isn't supposed to serve. Anyone working in that office hasn't got a chance of memorising all those faces," he said.
He believes this technology will take a lot of the pressure off the tellers in identifying problem gamblers and verifying the age of players.
Looking far down the line the company's foresees a "Your fortune is in your face" system were customers can enter an arcade, put money on their account and pay for everything via facial recognition. "You won't use a card, you don't use anything," said Bellis.
Dunlop revealed that the company will start trail running its age verification software this year.
Tamper evident bags
Eighty per cent of the company's business is aimed at the entertainment industry with currently 20 per cent retail.
"We are seeing our retail business grow bigger very quickly but gaming is still our core market," said Bellis.
In retail and gaming a possible three per cent of profits are lost to pilferage. In order to tackle this the company has developed the Tamper Evident Bag System (TEBS). This will exist in a mechanism under the counter. A barcode on the bag means that everything put into it is recorded and the seal of the bag shows clear signs of having been tampered with if that is the case.