There is a growing trend for bistro family areas in Australian pubs, reports major games distributor Bruce Colbourne of Sydney's AMD.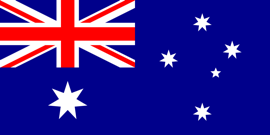 "While street location income remains steady there is a growth in the operation of kids' machines in these bistro areas and operators are getting good results with prize machines and kids' ticket games."
One element that was not helping the business in Australia, said Colbourne, was the strength of the Australian dollar, which is currently at 74 Australian cents to the US dollar. This has resulted in a 20 per cent increase in machine prices across the board which has made sales and distribution more difficult.
Editor's note: InterGame will run a major report on the Australasian amusement machine industry in the next issue.