The UK government is about to begin consultation on changes to gaming machine stakes and prizes, prompting trade association BACTA to appeal to its members to press their local members of parliament for support.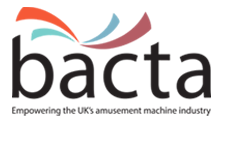 Chief among its aims is to have the stake reduced on fixed-odds betting terminals, which are commonly found in bookmakers' shops.
In a letter to members, chief executive John White said: "The bookmaking industry has gone on the offensive and are spinning, misrepresenting recent reports and attacking adult gaming centres.
"You may have seen that the Association of British Bookmakers has been trying to divert attention away from the real issue with FOBTs and suggest that the only reason people are calling for a stake reduction on these machines is because of vested interests."
He added: "They have also suggested that our industry is weak on social responsibility. MPs need to understand that these machines have cost our industry thousands of jobs and caused nearly 50 per cent of AGCs to close in the last decade.
"Recently published Gambling Commission statistics also provide a huge amount of evidence that these machines are causing enormous harm to thousands of people on a weekly basis."