Photo booth manufacturer Apple Industries held its ninth annual Keynote Breakfast this week.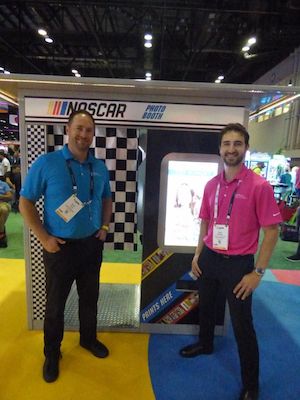 The session was held at last week's IAAPA Expo in Orlando, US, and conducted by Apple Industries president Scott Avery and director of technology, Jesse Weisberg.
The focal points were the company's Photoma booth line, which will be new for 2023, as well as Faceplace's latest software platform, SmileConnect+, and the recent collaborations with Disney and Nascar.
The keynote speaker for the breakfast was Cole McGinnis, senior manager of licensing and consumer products for Nascar.